17" Long-Stemmed, Large-Headed Forever Roses
Why choose inferior 12" roses for the same price? Just a few reasons why our Forever Roses are superior:
17in Long
Large Headed
Thick Stems
Made in the USA
Authentication Tag
Luxury Presentation Box
As you can see from the image, the size difference between our 17in Long Forever Roses and the cheaper 12in alternatives found online is not just in the much shorter stem, but also the overall size of the rose head is much smaller.
View more information about the Luxury Presentation Box your Forever Rose comes in.
Check out our full range of Forever Roses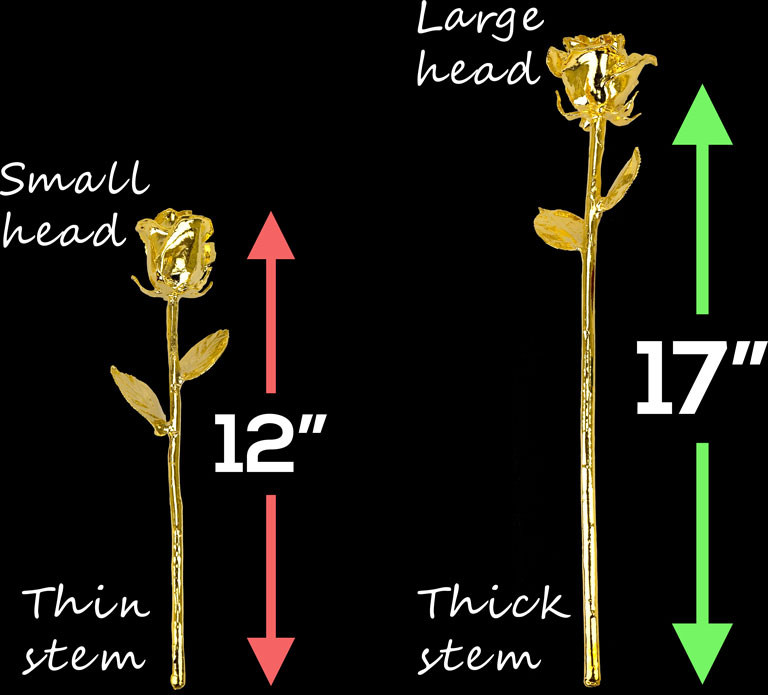 You may also be interested in...
Copyright © Rights reserved.