FREE Delivery on Everything
Available throughout the UK except on Saturdays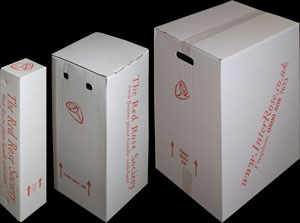 Free Delivery
Everything we do comes with Free UK wide delivery using the Royal Mail's 1st Class Post or Next Day Tracked services. We also of course offer several other delivery options for anyone looking to guarantee delivery at a set time or on a Saturday. To read more about that click here.
Our Service & Prices
We employ only the very best and most creative florists and deliver the very freshest roses and flowers imported daily from all around the world.
We offer a totally bespoke online florist ordering service with more choice at better prices than every online florist out there. We really are the UK's online florist of choice.
Just check out our roses we have available in any colour you want including named varieties and unique colours such as our blue and happy roses.
If you have a special requirement concerning flowers or roses please do not hesitate to talk to us. We are experts in providing our customers with bulk flowers for all occasions at unbeatable prices.
Guaranteed Delivery
You are able to track your order automatically using our unique tracking service via both the Royal Mail and our nominated couriers websites.
Guaranteed Quality
Every flower we deliver will be packed in such a way to prevent damage and ensure the best possible condition upon arrival. We will accompany each flower delivery with appropriate sachets of flower food, care instructions and your personal hand written message in a sealed envelope.

Please note you can add as many words as you like. (But if it's too long we print it out in a very nice italic font for you)
Guaranteed Freshness
We select all our flowers direct from UK growers, or from the Dutch flower auctions via chilled couriers arriving 7 days a week. (These auctions are owned by the flower growers cooperatives and the flowers arrive from all over the world, freshly picked each and every day.)
We rest the roses after arrival in our chiller before cutting and conditioning for dispatch in near perfect condition. Each rose leaves us with an adequate water supply, ensuring you benefit from much longer lasting blooms.
Guaranteed Satisfaction
We are not a relay service so we are 110% responsible for every order and 110% satisfaction is our goal. In fact all our flowers have a guaranteed vase life of at least 7 days, although we know that they can last much longer than that. We therefore are happy to guarantee, if you ever have any reasonable cause to be dissatisfied with any of our flowers, we will be glad to offer you a replacement.
Help Centre