Gerberas
Say it with a bouquet of up to 100 long-lasting Gerberas in the colour of your choice
Looking for mixed flower bouquets? Check out our featured flowers
History of Gerberas
Gerbera is a genus of the family of sunflowers, Daisies and Asters - Asteraceae, with a wide distribution from Africa to Madagascar, tropical Asia and South America. Through hybridization, Gerberas are available in a massive array of colors.
Gerbera is native to tropical regions of South America, Africa and Asia. The first scientific description of a Gerbera was made by J.D. Hooker in Curtis's Botanical Magazine in 1889 when he described Gerbera jamesonii, a South African species also known as Transvaal daisy or Barberton Daisy. Gerbera is also commonly known as the African Daisy.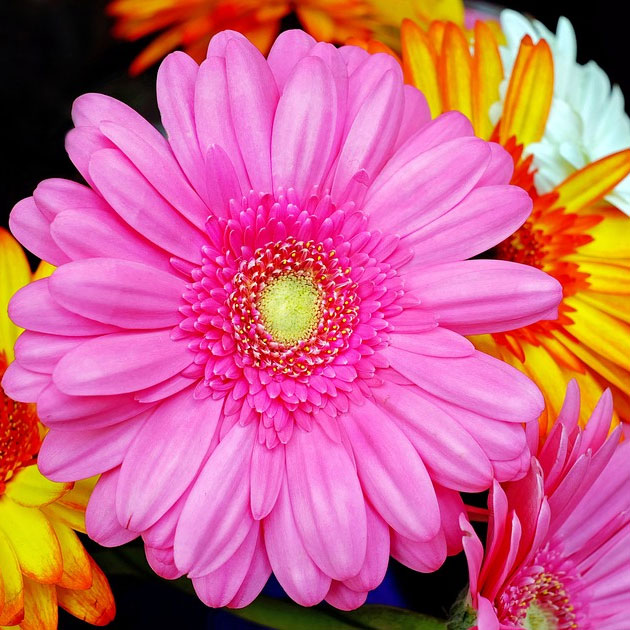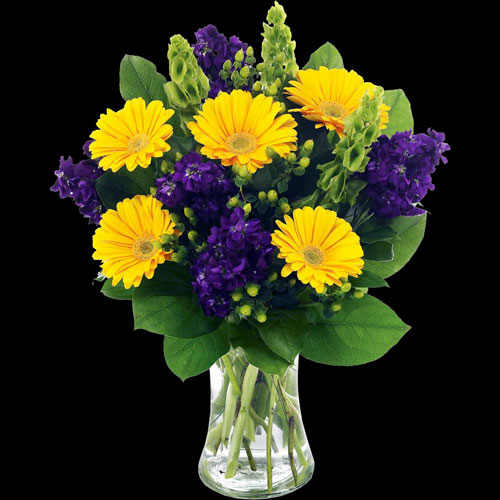 Upgrade to Extra Luxury
All our Classic Gerbera bouquets come presented just the way they are, with no foliage, hand tied by real qualified florists in coordinated wrap and matching hand made bows. However you can upgrade to one of our Luxury or Extra Luxury bouquets to really transform your Gerbera bouquet by adding :-
Exotic and Seasonal Foliage
Aspidistra Leaves
Palm Leaves
Hand Tied by a Real Florist
All our Gerbera bouquets are hand tied by one of our qualified florists who will individually wrap your bouquet in the most appropriate colour coordinated cellophane and finish it off with a hand made bow before packing it into one of our cone shaped delivery funnels for safe delivery.
Please Note... We "do not" put your Gerberas into a ready made sleeve, we use real floristry skills to present your bouquet as the gift it deserves to be. A blooming lovely one.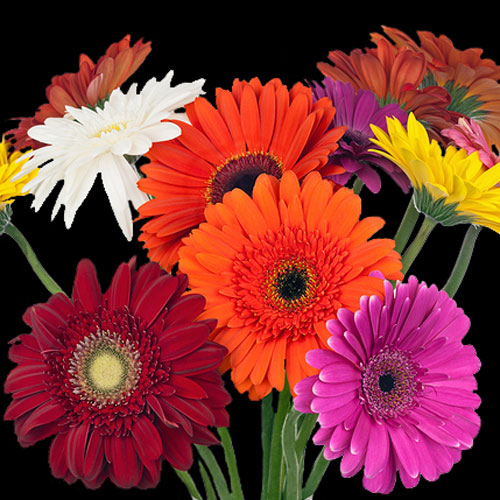 Check out our other flowers: