Add A Little EXTRA SOMETHING SPECIAL
Make your rose gift even more special with some extra gifts from our unique range. Perhaps add an "I Love You" helium balloon, or a jug of fresh rose petals. The choice is yours. Once you've chosen your main rose gift and gone to the checkout you'll see our Gift Slider where you can add these and much more.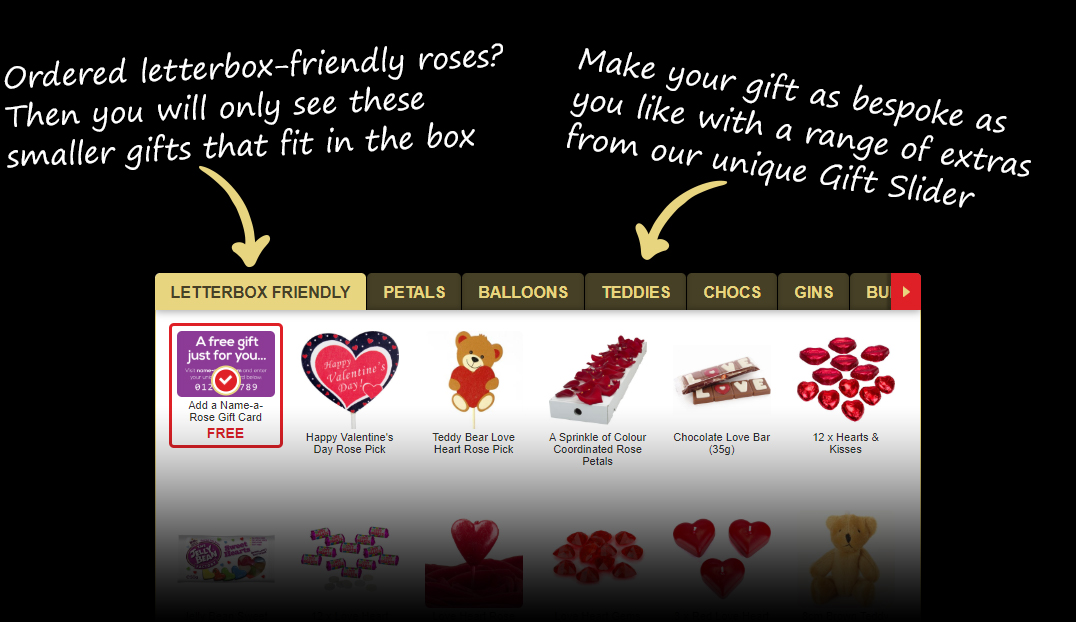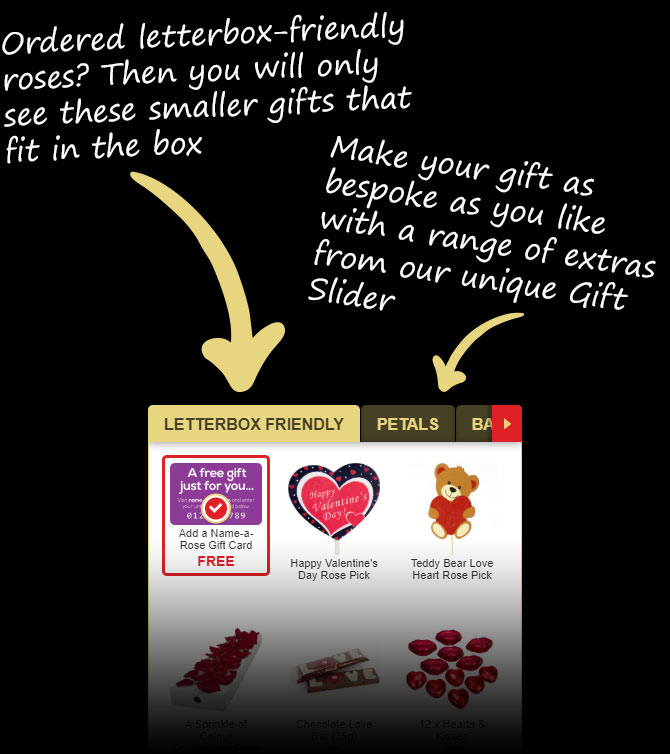 Copyright © Rights reserved.