Update: To help us stay safe we are only offering 1, 2 or 3 stems and rose petals from now right through Valentine's Day and until further notice.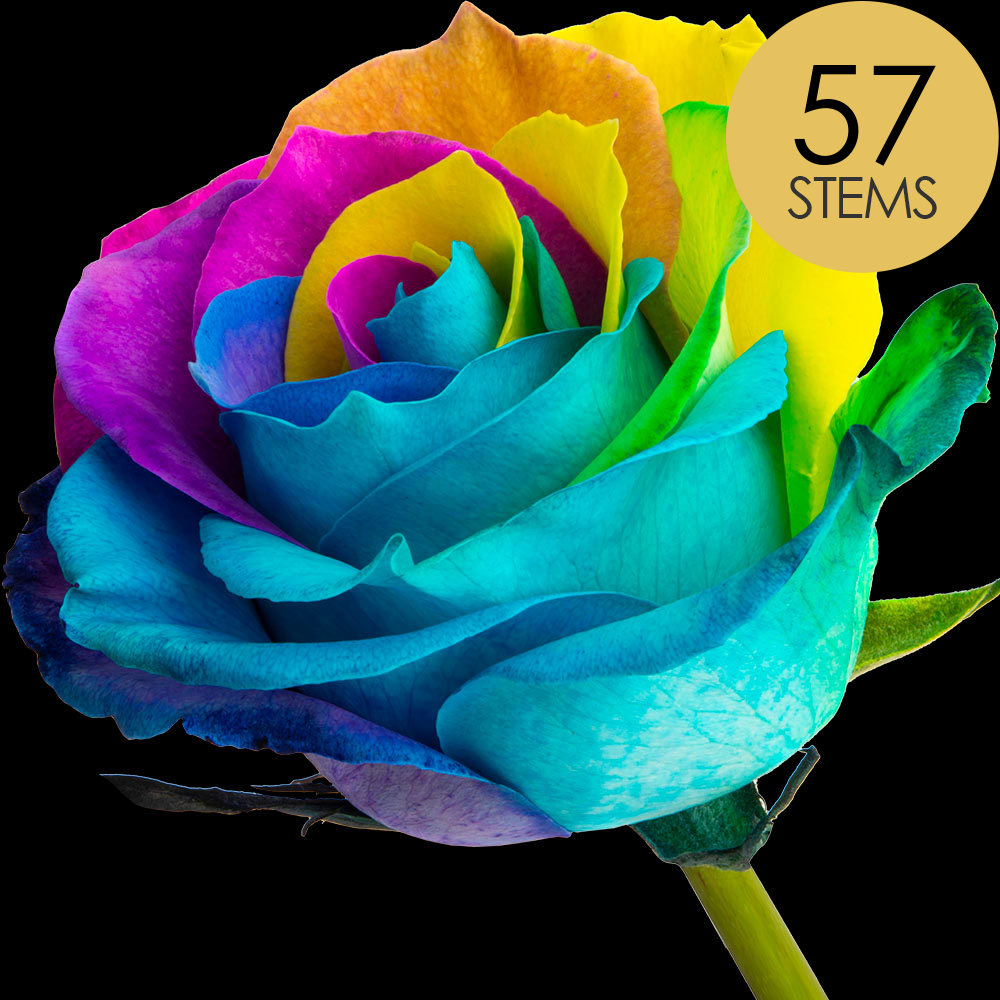 Sold Out
57 Happy (Rainbow) Roses
Info
Style
Why Choose Us?
These are 57 premium long stemmed happy (rainbow) roses from £185.88.

Whatever style you choose, your 57 happy (rainbow) roses will be hand tied by one of our skilled florists using colour coordinated cellophane and a matching hand made bow to suit each and every occasion.

Extra Gifts

Make your floral gift even more special with our range of extras:

Send a Rose/Save a Tree: Doing our bit... We have joined TR1BE a unique social enterprise that helps save the planet one order at a time.
FREE Delivery: Every rose has a FREE weekday delivery option. More info.
FREE Name-a-Rose Gift: Add a FREE Name-a-Rose gift card with your order.
Real Florist: That's right, we are a real working high street florist.
Know-how: Having sold our 1st rose online in 1999 there's not much we don't know about roses.
Specialist: Offering the UK's best selection of rose colours, quantities and varieties.
Longevity: We supply rose food sachets that extend the life of your rose with every order.
Class: We hand write your recipient's name on an envelope, for that personal touch.
Order Tracking: Track your order from despatch to delivery.
Extra's Lots of wonderful extra gifts you won't find anywhere else.
Add a rose
Make it an extra special bouquet and add a single rose in the colour of your choice in the middle! It's simple to do, just follow these steps:
Step 1
Browse our site, find the rose bouquet you want and click the "BUY NOW" button.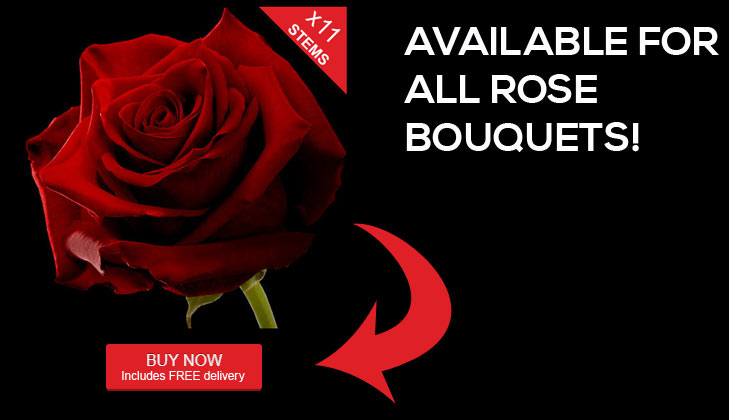 Step 2
Now on the checkout page you'll see rose selector like below. Select the rose colour you want and we'll add it to the middle of your arrangement. It's that simple!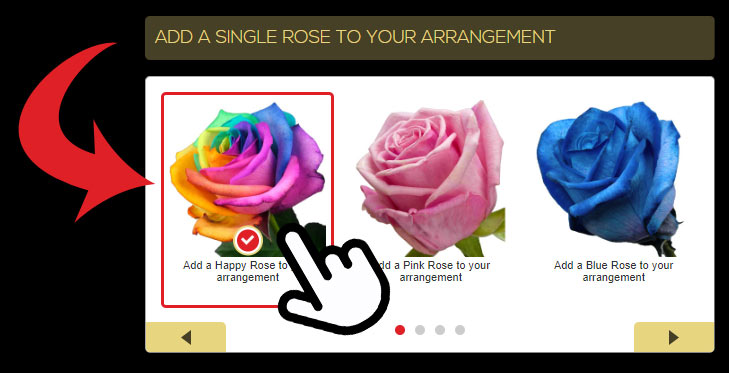 Step 3
Now just sit back, relax, and let us deliver a stunning bouquet of roses!

Copyright © Rights reserved.