COVID-19 Update: We are operating with minimum staff and as a result we are limiting the number of stems and are not able to answer all phone calls. Please email sales@interrose.co.uk for the quickest response. Thank you for your understanding and stay safe!
Rainbow Rose Bouquets
Please note... Our Rainbow Rose Bouquets are a special offer containing a florist choice of roses from our full range of colours including our Happy Roses. We are mentioning this to avoid confusion as some other florists refer to Happy Roses as Rainbow Roses!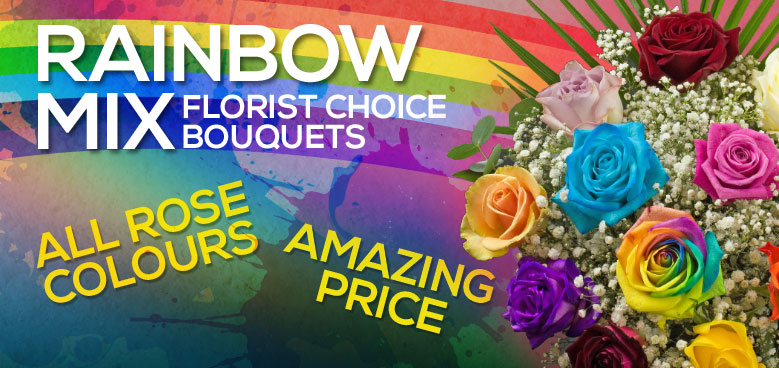 Special Offer:
Price unbeatable prices, click the number of stems you want to send and check it out.
Roses each bouquet comes with a stunning mix of roses from our full range including Happy.
Presentation it's hand wrapped by one of our lovely florists.
Choice send from 20 to 101 stems, the choice is yours.
Delivery it's free, of course.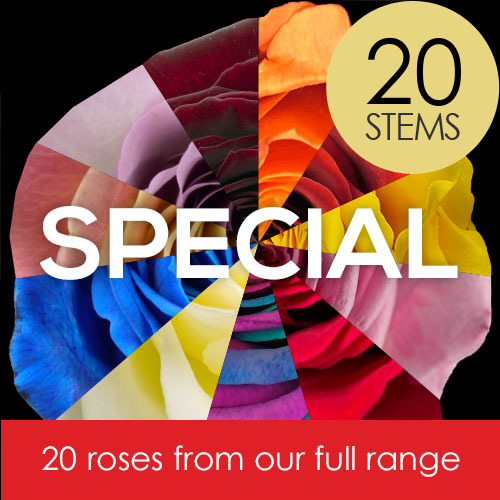 20 Special Offer Rainbow Roses
Was: £80.58
Now from:
£44.99
More Info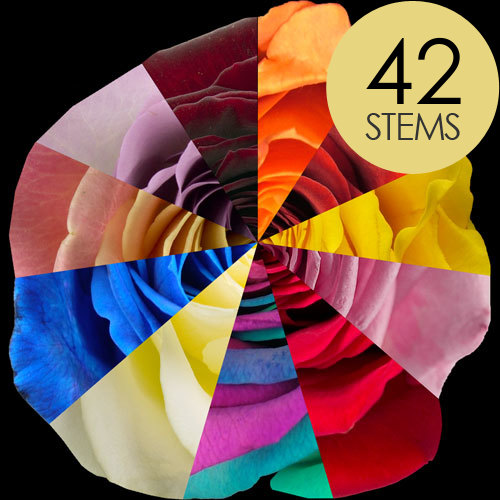 42 Special Offer Rainbow Roses
Sold Out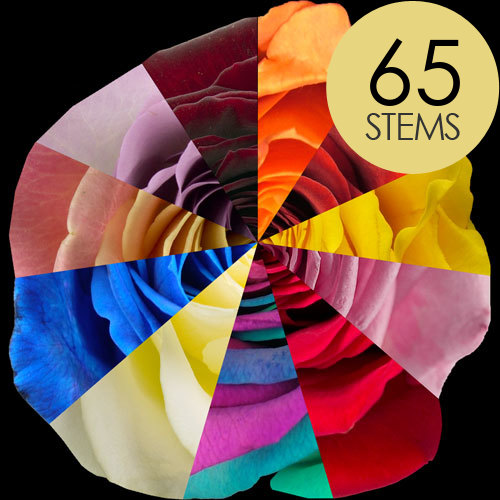 65 Special Offer Rainbow Roses
Sold Out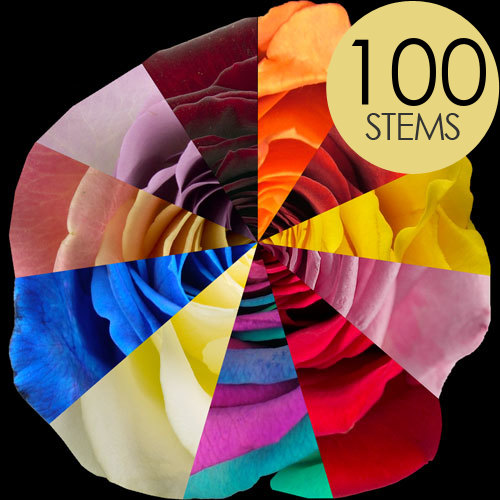 100 Special Offer Rainbow Roses
Sold Out
The Meaning of Rainbow Mixed Roses
By its very nature, a bouquet of mixed roses contains multiple colours and therefore multiple different meanings therefore the vibrant colours of a mixed rose bouquet are perfect for any type of celebration ot occasion of any kind.
Check out our other roses:
If you like all things roses as much as we do then why not sign up for our very occasional newsletter!
Copyright © Rights reserved.