Rainbow Mix Rose Bouquets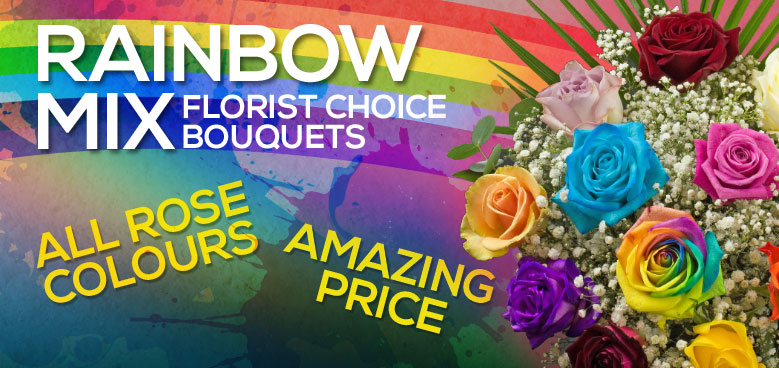 5 reasons why a Rainbow Mix Rose Bouquet is fantastic:
Price great value, click a link and you will see!!!
Roses includes roses from our full range, including Happy and Blue etc.
Presentation it's hand wrapped by one of our lovely florists.
Size from 20 to 101 stems, the choice is yours.
Delivery it's free, of course.
Check out our other roses:
Copyright © Rights reserved.