Valentine's Day Facts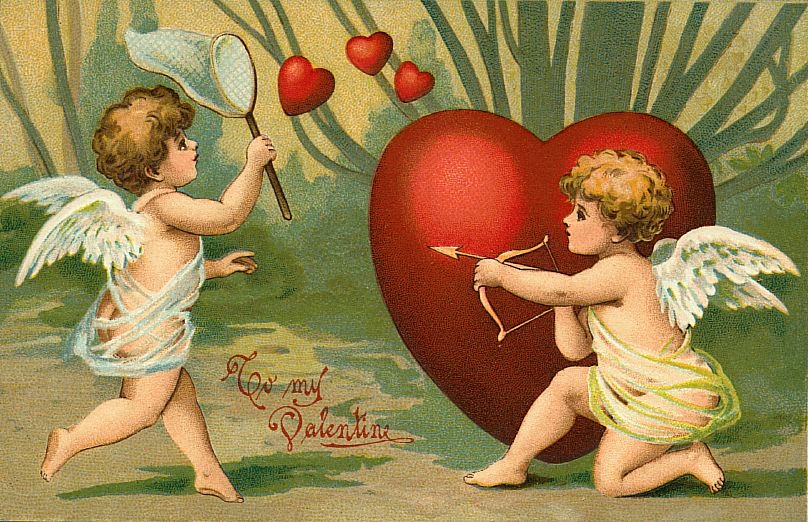 Saint Valentine - Who the hell was he?
There are varying opinions as to the origin of Valentine's Day. Some experts state that it originated from St. Valentine, a Roman who was martyred for refusing to give up Christianity. He died on February 14, 269 A.D., the same day that had been devoted to the so called love lottery back then.
Legend also says that St. Valentine left a farewell note for the jailer's daughter, who had become his friend, and signed it "From Your Valentine". Other aspects of the story say that St. Valentine served as a priest at the temple during the reign of Emperor Claudius. Claudius then had Valentine jailed for defying him. In 496 A.D. Pope Gelasius set aside February 14 to honour St. Valentine.
Gradually, February 14 became the date for exchanging love messages and St. Valentine became the Patron Saint of Lovers. The date was marked by sending poems and simple gifts such as flowers and candy. There was often a social gathering or a ball.
In the United States, Miss Esther Howland is given credit for sending the first Valentine's card ever.
In the United Kingdom, interGIFTS sent it's first Virtual Rose back in 1999.
Saint Valentine - Games People Play :
Some people used to believe that if a woman saw a robin flying overhead on Valentine's Day, it meant she would marry a sailor. If she saw a sparrow, she would marry a poor man and be very happy. If she saw a goldfinch, she would marry a millionaire.
In the Middle Ages, young men and women drew names from a bowl to see who their valentine's would be. They would wear these names on their sleeves for one week. To wear your heart on your sleeve now means that it is easy for other people to know how you are feeling.
If you cut an apple in half and count how many seeds are inside, you will also know how many children you will have.
Pick a dandelion that has gone to seed. Take a deep breath and blow the seeds into the wind. Count the seeds that remain on the stem. That is the number of children you will have.
Think of five or six names of boys or girls you might marry, As you twist the stem of an apple, recite the names until the stem comes off. You will marry the person whose name you were saying when the stem fell off.
The Red Rose and Saint Valentine :
Well over 7 million Red Roses are given in the UK alone on Valentine's Day.
British people spend around £30 million on flowers each Valentine's Day alone. With Roses and Red ones at that making up by far the largest proportion.
Around 90% of the day's flowers are bought by men.
In order to meet demand for Valentine's Day roses, imports have played a much bigger role in recent years. With roses being flown in from Colombia, Holland, India, Israel, Kenya, Zimbabwe, and the Channel Isles.
The Russians, Japanese, Americans and many European Countries are also avid buyers of roses with 130 million roses traded worldwide on this one day alone.
Roses are a fresh, living, changing product, they cannot be stockpiled in advance.
To fulfil the tremendous number of orders for Valentine's Day, florists of all kinds have to hire lots of additional help, work much longer hours and acquire extra delivery vehicles and drivers. Its a blooming nightmare :)
Why Choose interROSE?
Rose Specialists
UK's best selection of rose colours and quantities all at blooming great prices.
Real Florist
Yep, that's right we are a real hard working High Street Florist selling online since 1999.
Free Delivery
Free delivery available as well as Pre 9am, Pre 10.30, Pre 12noon, Saturday and Sunday services.
Extra Gifts
Customise your order to your heart's content with our huge range of unique extra gifts.
You may also be interested in...
Copyright © Rights reserved.