Tulips
Tulips are out of Season... See you again in the spring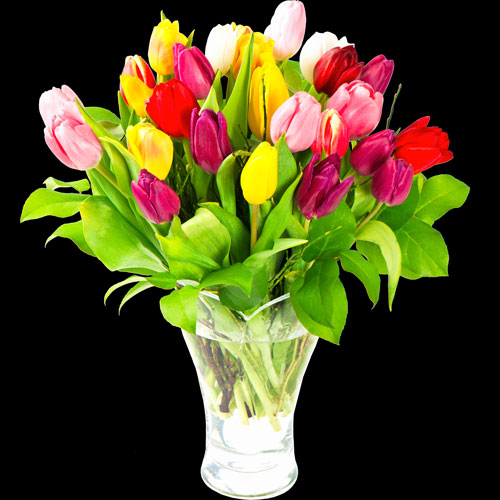 Totally Tulips Bouquet
Sold Out
Just Because Bouquet
Sold Out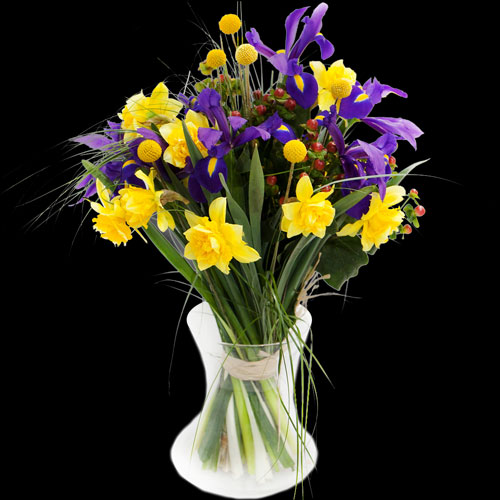 Splash of Spring Bouquet
Sold Out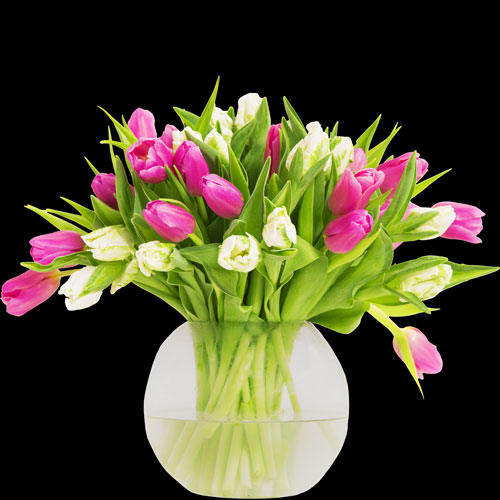 Tulip Time Bouquet
Sold Out
Hello Spring Bouquet
Sold Out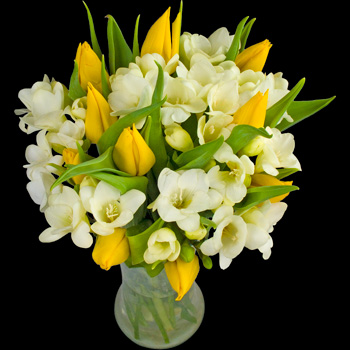 Mellow Yellow Bouquet
from
£27.00
Buy
As well as our mixed tulip bouquets you can also send 1, 2, 3, 4, 5, 6, 7, 8, 9, 10, 11, 12, 13, 14, 15, 16, 17, 18, 19, 20, 21, 22, 23, 24, 25, 26, 27, 28, 29, 30, 31, 32, 33, 34, 35, 36, 37, 38, 39, 40, 41, 42, 43, 44, 45, 46, 47, 48, 49, 50, 51, 52, 53, 54, 55, 56, 57, 58, 59, 60, 61, 62, 63, 64, 65, 66, 67, 68, 69, 70, 71, 72, 73, 74, 75, 76, 77, 78, 79, 80, 81, 82, 83, 84, 85, 86, 87, 88, 89, 90, 91, 92, 93, 94, 95, 96, 97, 98, 99, 100 or 101 tulips in a lovely bespoke bouquet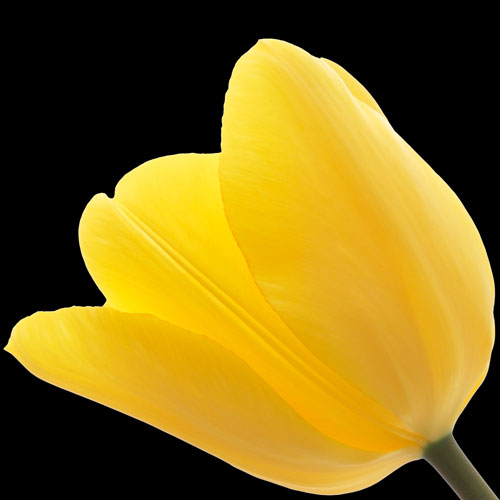 A Single Classic Yellow Tulip
Sold Out
6 Classic Bespoke Tulips
Sold Out
12 Classic White Tulips
Sold Out
101 Classic Bespoke Tulips
Sold Out
48 Classic White Tulips
Sold Out
90 Classic Pink Tulips
Sold Out
18 Classic Mixed Tulips
Sold Out
57 Classic Mixed Tulips
Sold Out
12 Classic Yellow Tulips
Sold Out
71 Classic White Tulips
Sold Out
49 Classic White Tulips
Sold Out
94 Classic RED Tulips
Sold Out
90 Classic Yellow Tulips
Sold Out
101 Classic RED Tulips
Sold Out
5 Classic Bespoke Tulips
Sold Out
45 Classic Bespoke Tulips
Sold Out
35 Classic Bespoke Tulips
Sold Out
67 Classic Pink Tulips
Sold Out
Upgrades
History
Made with ❤
Upgrade to Extra Luxury

All our Classic Tulip bouquets come presented just the way they are, with no foliage, hand tied by real qualified florists in coordinated wrap and matching hand made bows. However you can upgrade to one of our Luxury or Extra Luxury bouquets to really transform your Tulip bouquet by adding :-

Exotic and Seasonal Foliage
Aspidistra Leaves
Palm Leaves

Tulips in Ancient History

Tulips are a turkish flower in origin and it remains the national flower of modern Turkey. (The Dutch tulip is another story). The story goes something like this... A Persian youth named Farhad, a prince some say, was deeply in love with the fair maid Shirin. One day, word reached him (false word as it tragically turned out) that his beloved had been killed. Gripped by unbearable grief, he mounted his favorite horse and galloped over a cliff to his death. From his numerous wounds droplets of blood trickled onto the ground. From each drop of blood a scarlet tulip sprang, a symbol of his perfect love.

Throughout the centries Turkish Sultans held great tulip festivals with lavish arrangements of exquisite tulips decorating the royal courtyards and it is said one such Sultan spent so much money on his annual tulip festival that the expenditures were brought out as charges in his impeachment trial. He is the first in recorded history who can truly be said to have "lost his head" over tulips.

Hand tied by a Real Florist

All our flower bouquets are hand tied by one of our qualified florists who will individually wrap your bouquet in the most appropriate colour coordinated cellophane and finish it off with a hand made bow before packing it into one of our cone shaped delivery funnels for safe delivery.

Please Note: We do not put your flowers into a ready made sleeve, we use real floristry skills to present your bouquet as the gift it deserves to be. A blooming lovely one.
Check out our other flowers:
Copyright © Rights reserved.