Rose Care Guide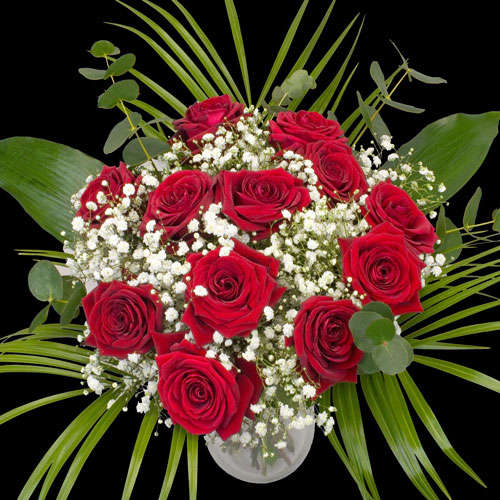 Following our simple care instruction guide will allow all our roses to open fully and extend their life well beyond our expected 7 day life.
Remove your roses from any packaging as soon as possible and lift them out of the water filled wadding that have been keeping them moist on their journey.
Fill a clean vase with fresh cold water and add the enclosed flower food.
Cut approximately 3cm from the stem ends at an angle, preferably with a sharp knife.
Remove all leaves below the vase water level.
Check the water level daily and replace with fresh water and more rose food if necessary.
Placing your roses in a draught or near any source of heat or ripening fruit will reduce their vase life.
If your roses should start to wilt at the head, re-cut the stems and plunge them in about 5cm of boiling water for several minutes before returning to a vase filled with fresh cold water. This will add a further day or more to the vase life of your roses so is worth doing.
Why Choose interROSE?


Rose Specialists

UK's best selection of rose colours and quantities all at blooming great prices.


Real Florist

Yep, that's right we are a real hard working High Street Florist selling online since 1999.


Free Delivery

Free delivery available as well as Pre 9am, Pre 10:30am, Pre 12 noon, Saturday and Sunday services.


Extra Gifts

Customise your order to your heart's content with our huge range of unique extra gifts.
Copyright © Rights reserved.