Year of Roses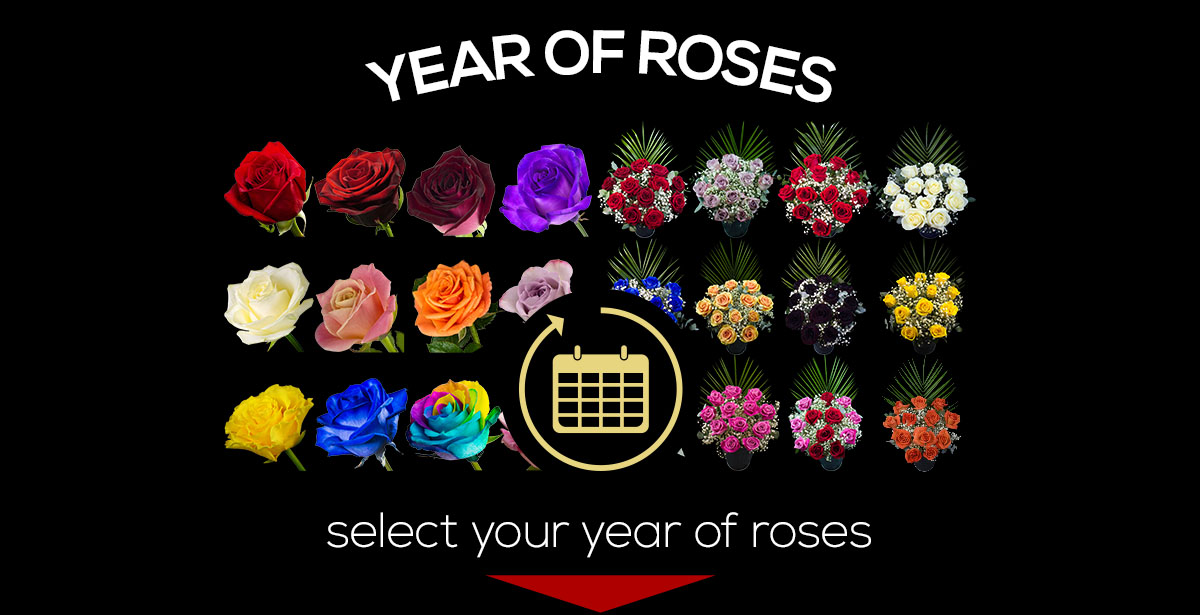 The ultimate gift for the rose lover of your life. It starts off with your choice of rose and is followed by a year's worth of hand picked unique rose varieties delivered every 1 or 2 months. Now that's what you call a rose gift.
Variety
Rose Varieties to die for
With so many wonderful roses to choose it is our great pleasure to pick a unique rose variety to send, we are always looking to surprise and delight in equal measure.
Our dozen rose bouquets also come with foliage to perfectly compliment the roses.
Send as a gift every 1 or 2 months for a whole year.
Choice
Your roses, your choice
Your first delivery will be in the colour of your choice from our full range and upgraded to either our Luxury Single Rose Box or an Extra Luxury Bouquet for free.
For subsequent deliveries, choose to either have them all the same colour rose, or let us pick something unique from our full range.
All subsequent deliveries will be sent in letterbox friendly packaging to ensure that they get delivered first time every time.
Hassle-free
Pick your style, we'll do the rest
Our Year of Roses are paid upfront so there're no monthly subscriptions.
We have an honest no fuss approach, after all they're your roses for a year and we want to make it as enjoyable as possible.
Copyright © Rights reserved.