Add a rose
Make it an extra special bouquet and add a single rose in the colour of your choice in the middle! It's simple to do, just follow these steps:
Step 1
Browse our site, find the rose bouquet you want and click the "BUY NOW" button.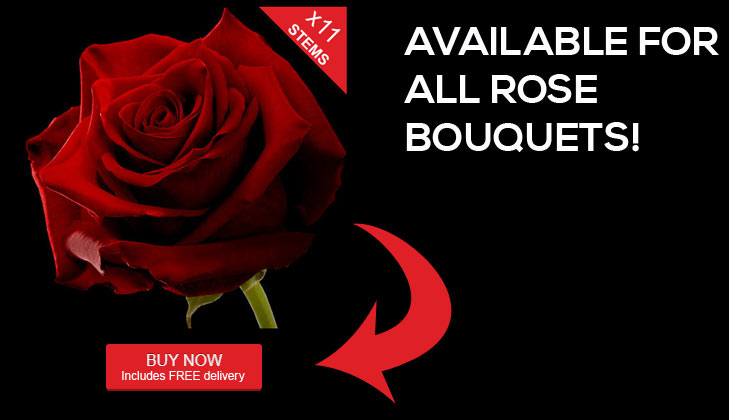 Step 2
Now on the checkout page you'll see rose selector like below. Select the rose colour you want and we'll add it to the middle of your arrangement. It's that simple!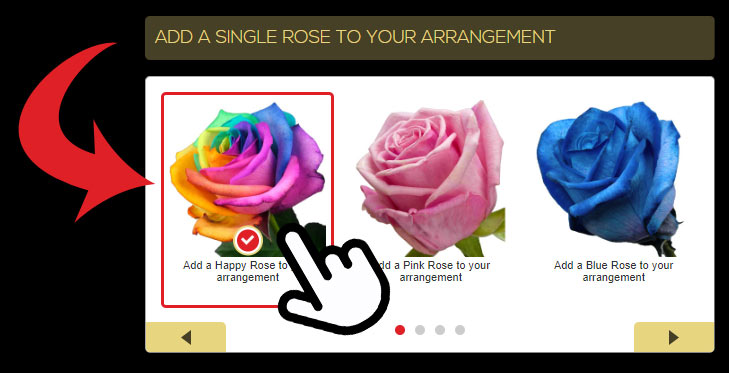 Step 3
Now just sit back, relax, and let us deliver a stunning bouquet of roses!

Copyright © Rights reserved.