You're The One Roses
Add a single rose in the colour of your choise to the middle of any bunch of roses from 2-999 stems for a arrangement that is as unique as you wan't it to be. Just follow these simple steps:
Step 1
Browse our site and find the number of stems you want, e.g. "11 Large Headed Red Naomi Roses" and click the "BUY NOW" button.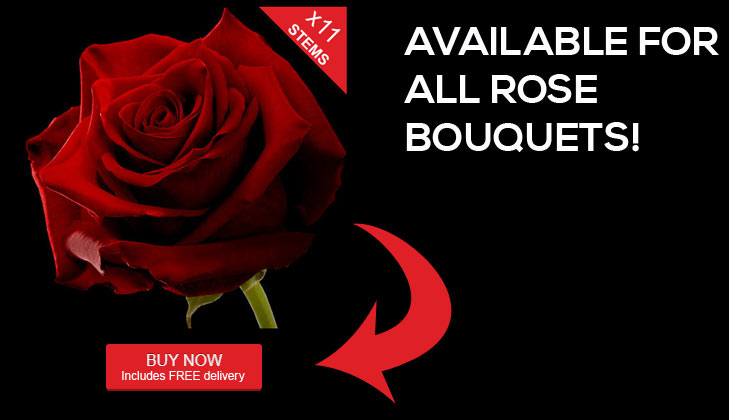 Step 2
Now you'll be on the order form and you'll see a little rose selector like the one below. Just click the rose colour you want and we'll add it to the middle of your arrangement, it's that simple!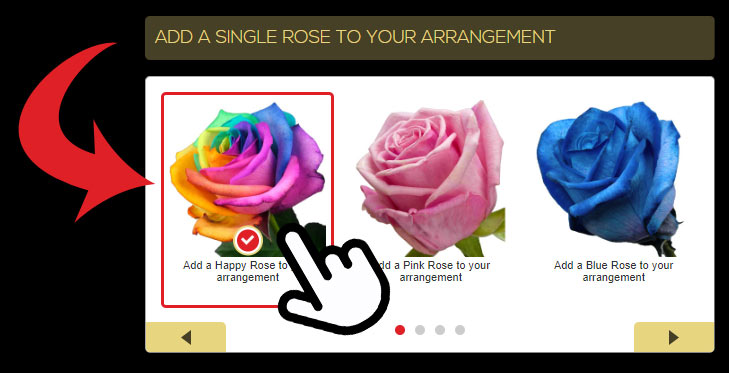 Step 3
And that's it! Just sit back and let us deliver a stunning bouquet of roses!

If you like all things roses as much as we do then why not sign up for our very occasional newsletter!
Copyright © Rights reserved.